You're a parent of a young person who is struggling right now.
You think your child may be or is suffering from school phobia or elements of school refusal, and normal life is disappearing before your eyes. You've looked for answers and help, but no one, at school, at your GP's surgery, among your contacts, seems to get it.  You're aware your situation could be spiralling progressively downhill and everything feels increasingly out of control and confusing.
You just want to get to a point where you are happier as a family, where there isn't tension, fighting or despair around trying to get your child into school. You want to be able to imagine there will be a future for your child where they are able to enjoy life and get an education. 
You wish there was someone who could understand, and give you practical, workable suggestions and support.
I get it.
I was a school phobic as a teenager (stopped going to school at the age of 11). A generation later I became the parent of a school refuser when one of my sons struggled to stay in school. Having been a primary teacher in a diverse range of schools for 25 years (ironic I know!) I trained in life coaching and now work with families, utilizing my knowledge of how schools operate and how it really feels to suffer from school phobia to successfully help individuals take the first steps back to being able to regain freedom from their fear. This feels like the work I was born to do.
I work with school phobics and their families, advising, mentoring and coaching. I introduce people to new ways of thinking about what is going on for them, talking openly and honestly about possibilities. If I work with your family my aim is to put back the ground beneath your feet and help you regain some stability to enable you to move forward.
Every school phobic that has worked with me is unique, as young as 6 as old as 25. Irregularly attending school to out of school for over a year. Their family situations are equally diverse, there is no logic to where school phobia occurs.
Meeting me as an adult you would be hard pushed to think that I had spent several years of my life unable to leave the house, let alone get into school. People know me now as someone who loves organising big parties (preferably fancy dress) and for positively enjoying being with lots of people. Also for living and working on a sheep farm under the South Downs, loving the natural world and getting out in the countryside, walking and wild camping with friends.
When helping children suffering from anxiety or school phobia I am keen for them to know that it didn't rob me of my future. I got exams, an Honours degree, lived and worked independently, married and had children and if I'm honest looking back I don't regret it being part of my life's experience; it is an important part of the person I am today.
If you're interested in reading more, you can sign up to receive regular updates from me by clicking here.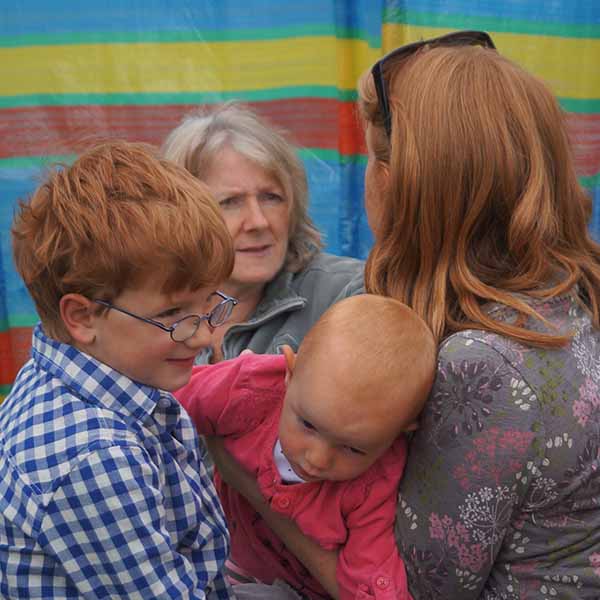 Kate's support, friendly, intuitive and experienced guidance has been pivotal in enabling our family to understand, manage and see positivity in our situation with a child with acute anxiety and so, school refusal.
Get in touch
If you are interested in talking with me you can book a free initial consultation.  Use the contact form below to send me an email and request an appointment.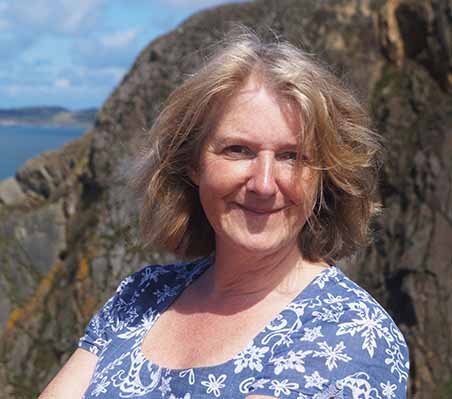 Official Bio
Kate Olphert worked as a teacher for over twenty years in a wide diversity of schools until 2013. Since then she has worked as a transformational life coach, mentor and advisor to school phobics, their parents and schools.  
Utilising her own personal experience of being a school phobic and a generation later being the parent of a school refuser she has built her business Ground Beneath Your Feet specialising in helping children showing unhappiness connected to going to school.
From friendship difficulties to full blown school phobia, she works with families in a unique individual way to help them understand and work towards conquering their difficulties. She is a practical, creative person, living and working from her family sheep farm at the foot of the South Downs.