School Phobia
Help with beating school phobia or school refusal
This is the work closest to my heart. Your child is sinking deeper and deeper into a downward spiral of not wanting/being able to go to school. Home life is increasingly a war zone or scene of despair, on school mornings, and the whole family are feeling the effect. You've been to the GP and explored physical symptoms. You feel your child's teachers think you are a neurotic, over protective parent.
I understand this condition because I experienced it myself as an adolescent and a generation later as a parent. 25 years of working as a teacher in a wide variety of schools gives me valuable experience and expertise of the educational environment.
If you and your child choose to work with me you can know I will be empathetic, supportive and fully committed to working alongside you. Stabilising your situation, creating awareness of options, learning to fight the phobia, helping find the right pathway into the future for you.
I only take on a limited number of families at any one time because I wish to be available to stand beside you every step of the way.
Working with me you have choice of what works best for you
I work coaching, face to face here at the farm, in my office, in the garden, in my shepherds hut, walking on the Downs at Harting, West Sussex. I also coach via Zoom and on the phone. 
We are all individuals, and how we chose to work together in terms of frequency and timing will be dependent on the type and intensity of the work we plan to do and our availability. 
Book your free initial conversation
Use the form below to request an appointment by email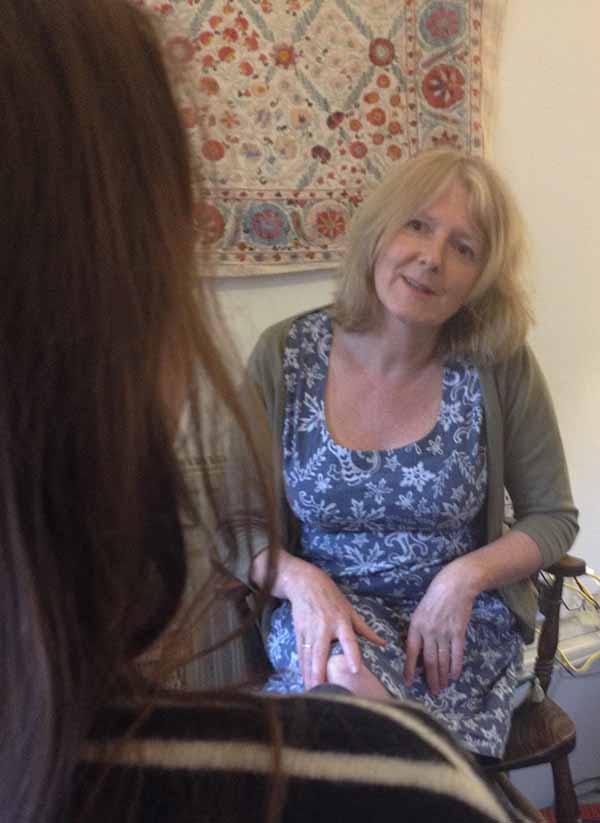 When we first started working with Kate it literally felt like finding a patch of solid ground in the middle of sinking sand.